Meet Rotem Hess, ethnopsychoanalytical research4peace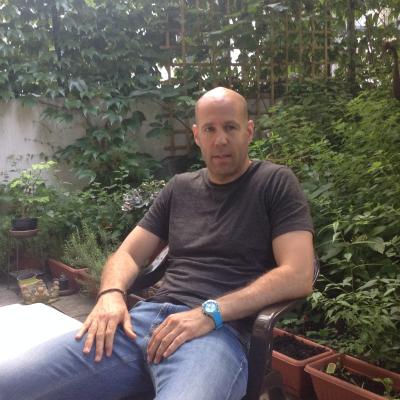 My name is Rotem, I am a studying Psychoanalysis at the Sigmund Freud University in Vienna. I grew up in Israel and worked several years as a computer engineer in Tel-Aviv. Eventually, my interests shifted from computers to people, and from facilitating technologies to facilitating human contact. This is when I moved to Vienna and discovered my passion for Psychoanalysis. In Vienna I have friends from almost every corner of the world. It is evident to me that below the cultural shell we are all pretty much the same.
Last year I visited the peace camp for one day. I was very impressed and at the same time curious about what the experience for the participants really is. So this year I am coming back as a researcher, hoping to use psychoanalysis in order to find some answers. I am very excited about this research opportunity and look forward to meeting everyone in the camp.
0 comments | Comment
Meet Reem Mitana, assistant and support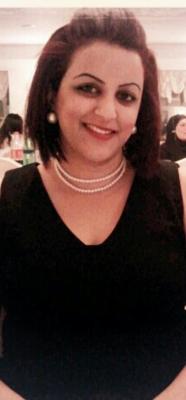 My name is Reem Mitana I am an English teacher. I am 27 years old.
I live in a city in the center of Israel and I work as an English teacher in Jaffa.
I took part in the first two peace camps, I knew lots of people from different countries and cultures. I am still in contact with many friends and we sometimes talk about the things that are happening in the world.
I took part in the peace camp as a pupil and now I will take part in it as a support person. I wish you will enjoy the workshops and the camp itself. Taking part in the camp is an opportunity to all of you to listen to each other and learn about each others' religion, culture, traditions.
I wish you all will enjoy the camp.
0 comments | Comment
The team of peacecamp 2016
Four group coordinators:
Liz Vanun – Jewish Israeli group from Zvulun High School/Kibbutz Yagur
Faizeh Khoury – Arab Israeli group from Hagalil High School in Nazareth
Szilvia Kneusel – Hungarian delegation from Szent Laslo High School, Budapest

Caroline Koczan – Austrian delegation from several schools in Vienna, including a small group of asylum seeking youth residing in Austria.

Reem Matani – Assistance and support

Silvio Gutkowski – Psychiatrist and Group analyst in Jerusalem, will lead the large group sessions

Dorit Knobel – Team meetings, teachers' group and crisis intervention

Rotem Hess - research4peace

AnnPhie Fritz and Lukas Hauptfeld (Austria) – Art and Outdoor workshops

Alexandra Lux, Markus Priller and Thomas Stern (Austria) – talks4peace workshops

Gerald Muthsam (Austria) – Film and Foto documentation

Ronny Böhmer – peacecamp administrator

Evelyn Böhmer-Laufer – peacecamp director
0 comments | Comment